Should You Get a Dog When You've Just Launched a New Business?
You've probably spent months — even years — planning for your new business, making sure you've got all your ducks in a row before the big launch. Now that your new business is up and running, your kids are asking for a dog, and the prospect of handling it all seems a bit overwhelming, to say the least. Bringing home a new pet is a very big decision (and an even greater responsibility), so take time to consider the important questions below.
Is This the Right Time? And If Not Now, When?
It's important to be realistic. Your business is your livelihood, and the first year is the most difficult hurdle for startups to clear. If having a puppy or new dog will cause too much stress or distraction from your business, it may be wise to wait until after you've celebrated your first anniversary, or at least until you've settled into a routine.
On the other hand, a new pet can be a welcome distraction and a stress-reliever for many people. In any case, weigh the pros and cons of now versus later. Then you'll be able to make your decision with confidence and in good conscience.
What Could Help Simplify Your Situation?
On the business end of things, deciding to form an LLC can clarify the boundary between your business liabilities and your personal assets. It will eliminate unnecessary worry about how a legal issue or lawsuit may affect your home and investments, and it will save you money and hassles when tax season rolls around. It's easy to file in your state yourself, but you can use a formation service if you'd rather delegate that responsibility. In either case, it's much less expensive than hiring a lawyer.
As for the pet situation, adopting an older dog instead of a puppy can also simplify things. For example, most shelters provide a personality profile of the dog so you'll know what you're getting, and adult dogs generally are more self-sufficient than puppies.
Who Will Be the Dog's Primary Caregiver?
If your family is considering a puppy, someone else needs to be in charge of its care while you're at work. Puppies are active and noisy and will need constant supervision to keep them safe and out of trouble. If you want an older dog, its personality and activity level will dictate whether it can coexist in your office without being a distraction. In general, children under 10 won't be reliable enough to provide the right care for a puppy or active dog, so another adult will need to be available if you have very young children.
Why Does Your Family Want a Dog?
There are many great reasons to have a family pet, and most dog lovers feel that the rewards far outweigh the challenges. Evaluate whether the desire to have a dog is a passing or enduring one. It's a huge commitment and not to be taken lightly. Talk together about future scenarios and how you may handle them, as well as how you might feel. Feeling certain about your decision will free you up to focus on your business.
Having a family with kids, a brand-new business, and potentially a new dog can be quite a balancing act: business and family, needs and wants, risks and rewards, to name a few. It's a very personal decision whether to welcome a new family member in the midst of a stressful time, but if you ask the right questions and answer them honestly, you can feel confident you will make the right choice.
Content Provided by Jessica Brody of ourbestfriends.pet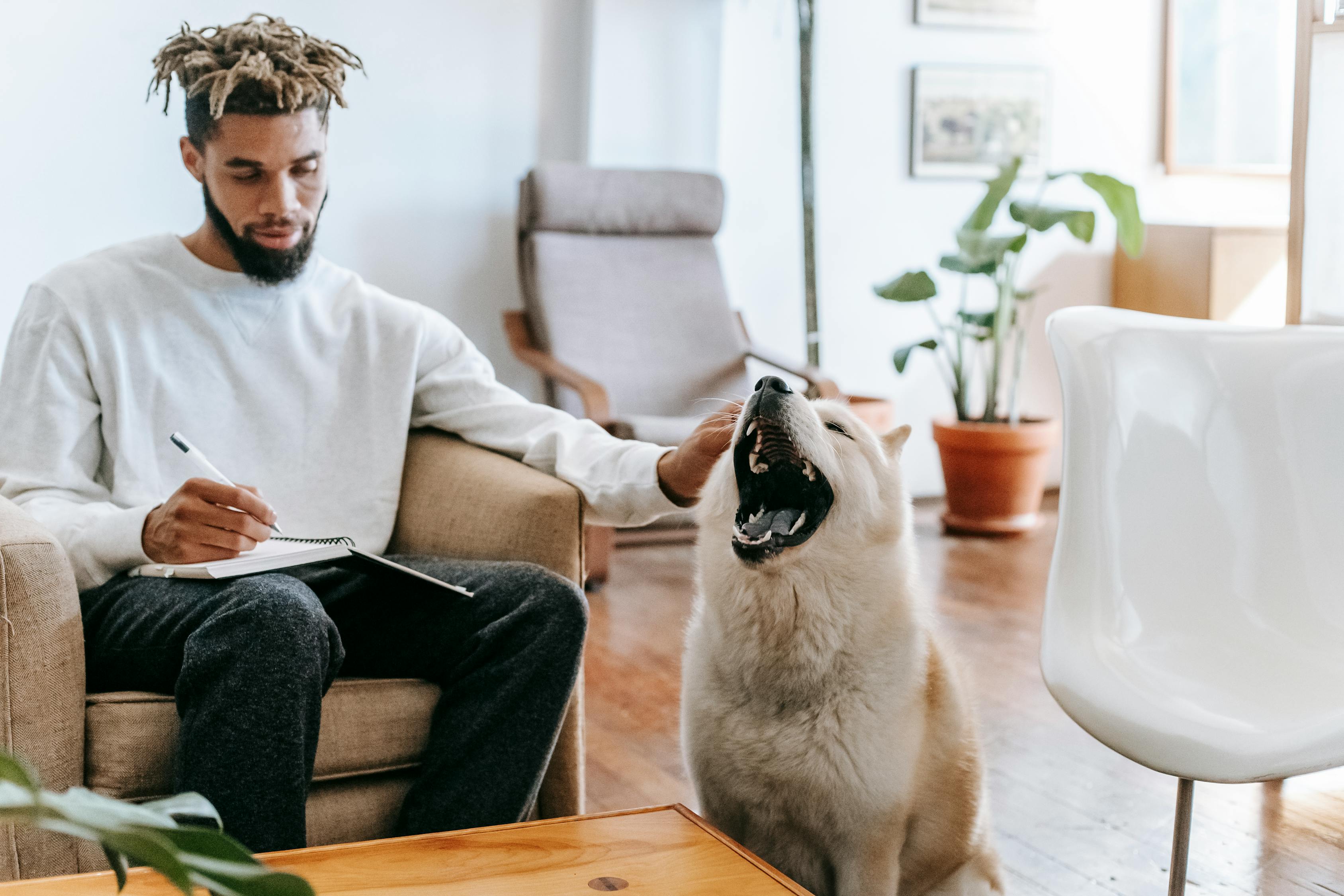 Photo: Pexels